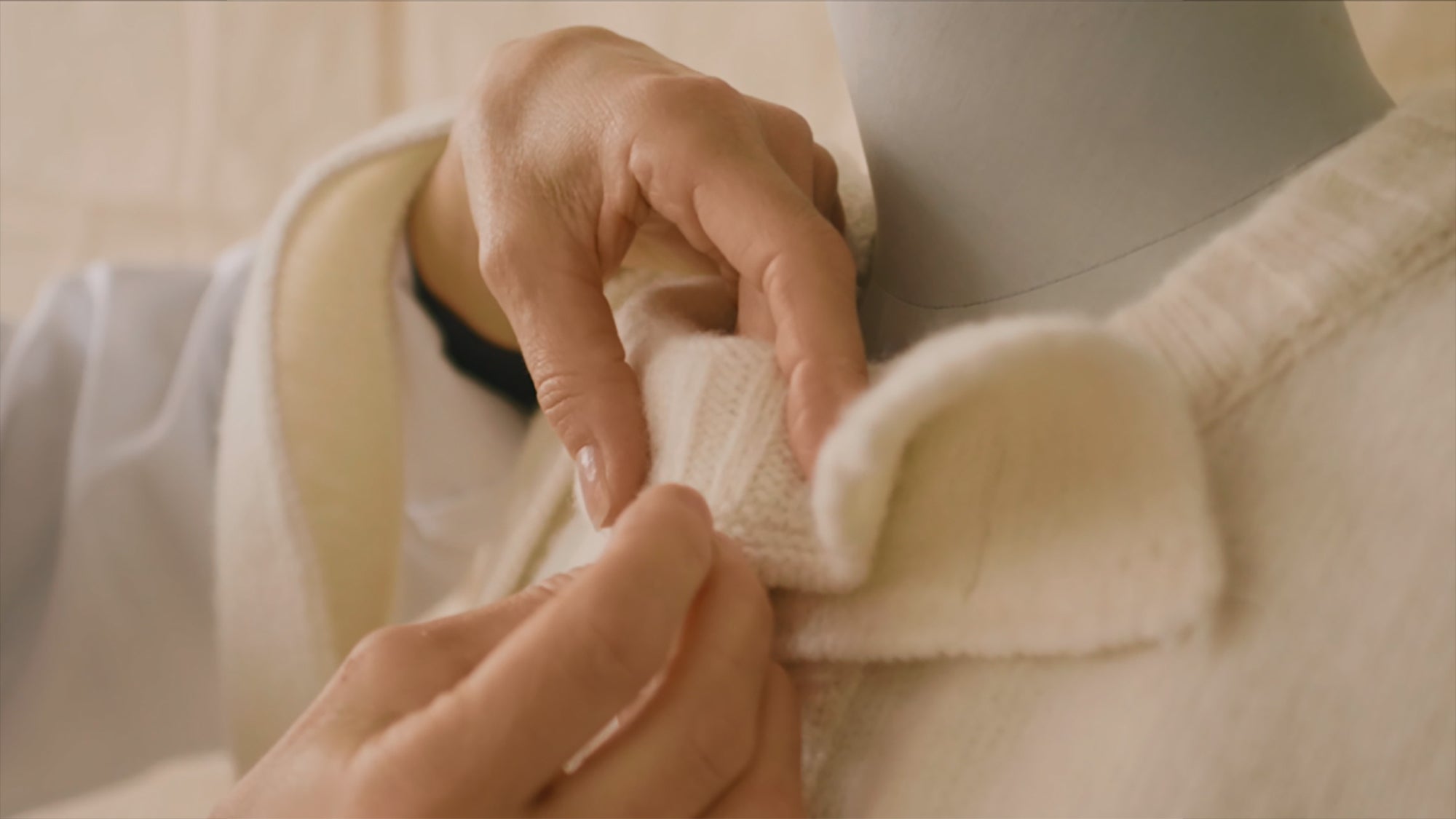 OUR ENGAGEMENTS
French workshops since 1927
The preservation of French know-how.
At the heart of our historic workshops in Roanne, there are passionate women and men who have been working to pass on their know-how in the service of fair, timeless and responsible fashion for nearly 100 years .
Today, more than 30 tonnes of knitwear products (i.e. 20,000 pieces per year) are knitted in our workshops, under our feet! A know-how that we are proud to perpetuate and maintain, decade after decade.
Made in France is particularly close to our hearts, especially if it contributes to spreading our know-how in our beautiful country, but also beyond our borders. For the Fall/Winter 22 season, for example, 25% of our knitwear collection is 100% made in France. Pieces knitted in our workshops and then assembled by our European partners represent almost 40% of our knitwear collection.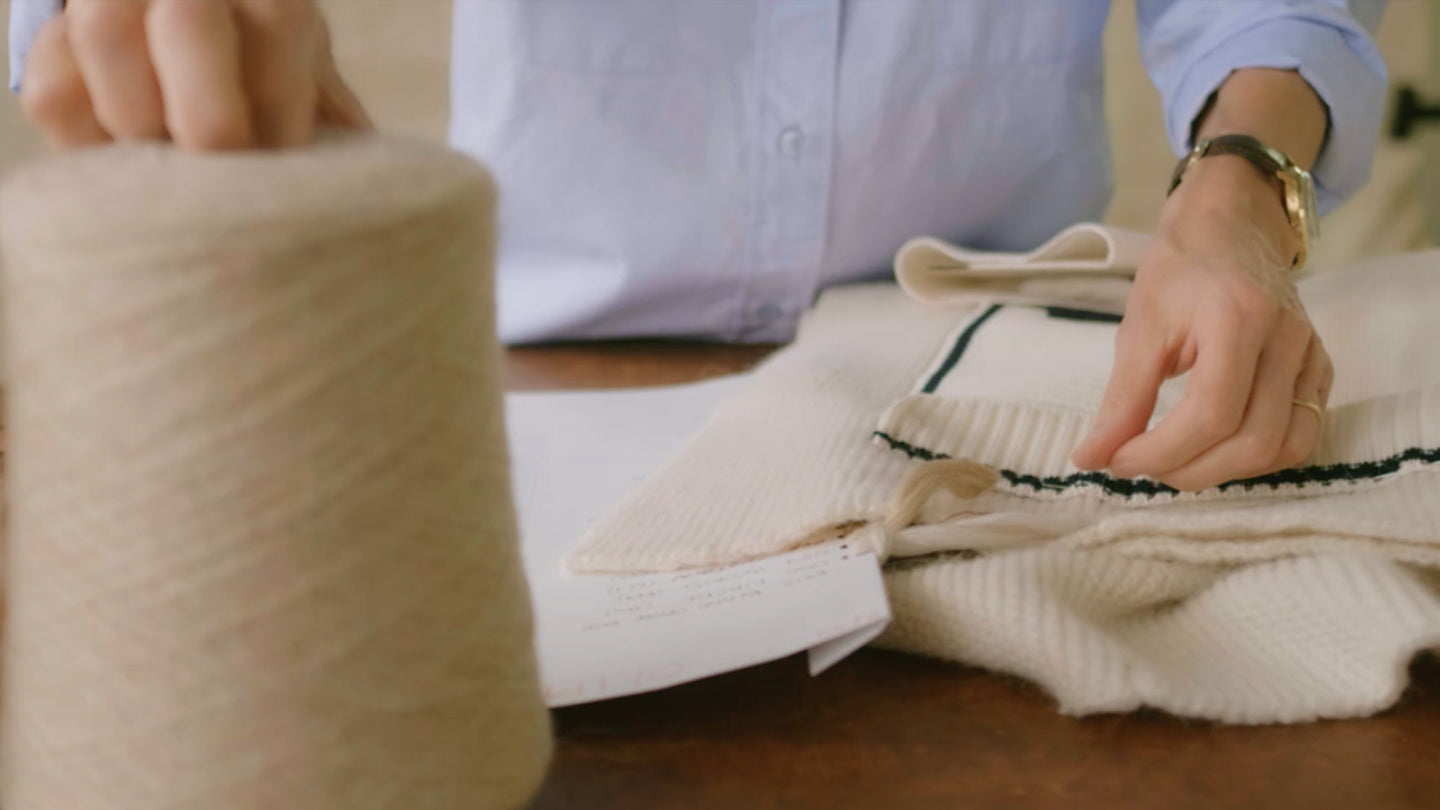 OUR ENGAGEMENTS
Responsible Fashion
Fashion that's kinder to the planet.
Our passion for the profession leads us to innovate and imagine parts with more sustainable and responsible manufacturing processes. Our goal: to dress women, without undressing the planet. Our teams are constantly on the lookout for the latest innovations in terms of raw materials and supplies. This is how we have introduced for several seasons now French wool and linen, recycled cotton, or artificial and ecological materials such as Tencel®, or EcoVero® certified viscose (more responsible, which requires less water and toxic products than traditional viscose).
A durable and timeless wardrobe.
[Less is more] is the fundamental adage of a sustainable wardrobe. In other words, we strive to apply "less, but better". By favoring quality over quantity , we are committed to a reasoned consumption approach, by offering you collections made up of beautiful quality timeless items . A wardrobe that lasts is also a wardrobe with pieces that we pamper, not only when wearing them, but especially when washing them! Discover all our maintenance tips here !

And above all, we don't throw away our piece at the slightest hitch or at the first stain: we take it back, we transform it, we give it a second life... In short, let's be imaginative to keep our pieces for a long time!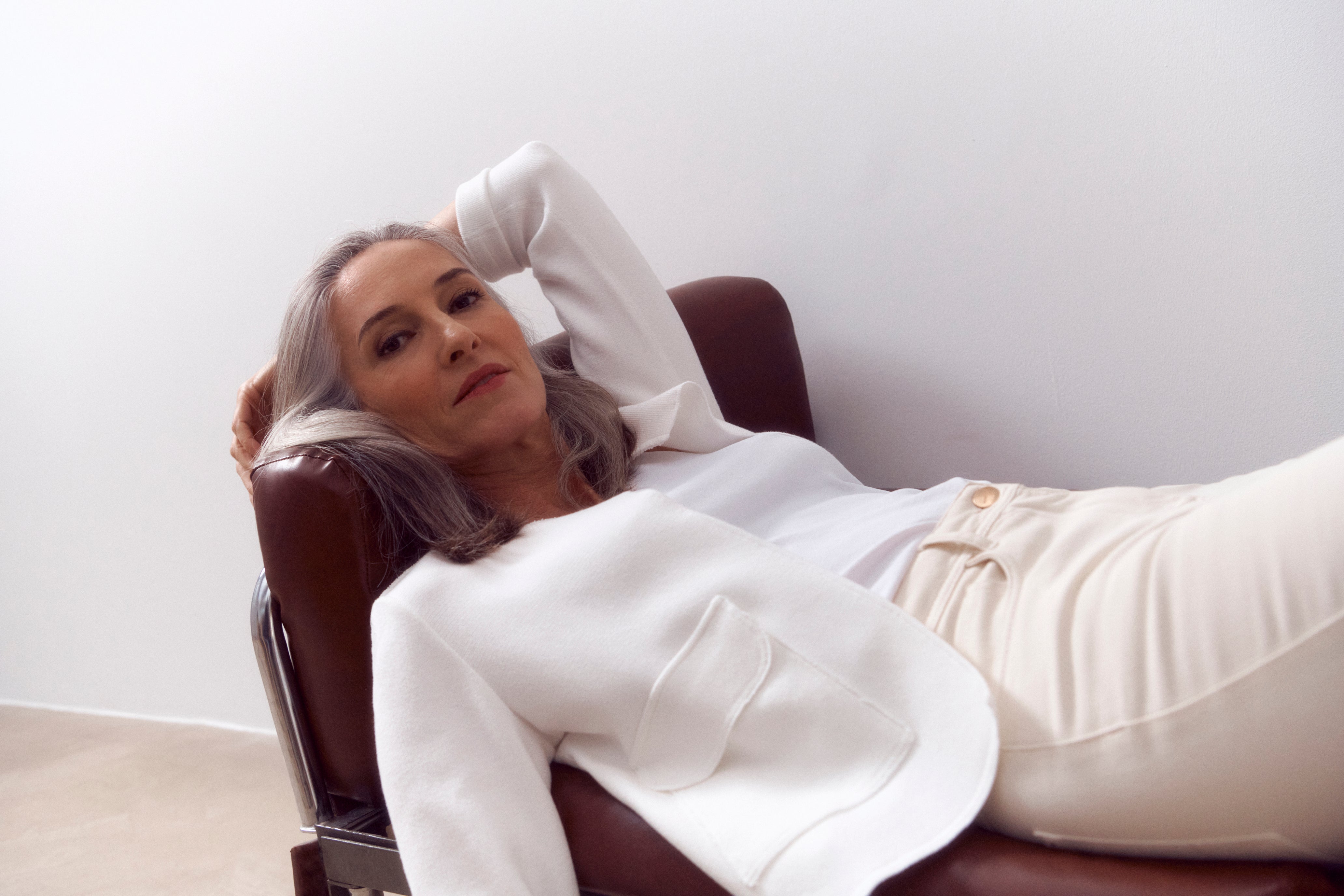 OUR ENGAGEMENTS
Recycling
Encourage reasoned production.
For several seasons, our design teams have been committed to ensuring that our fabric scraps do not remain unused. We are therefore developing processes so that the pieces are knitted in one go, and thus avoid cuts in the panels as much as possible. Our teams are also trained so that the patronage is as economical as possible in fabric. But when, despite all our efforts, certain fabrics or mesh panels remain unused, we redouble our imagination to give them a second life.
Each season, we therefore offer you ultra-limited edition pieces and collections to sell off these dormant stocks. Plaids, tote-bags, dresses and blouses in upcycled cotton, our teams are full of imagination to find alternatives to dormant fabric scraps, and thus fight against overproduction and textile waste.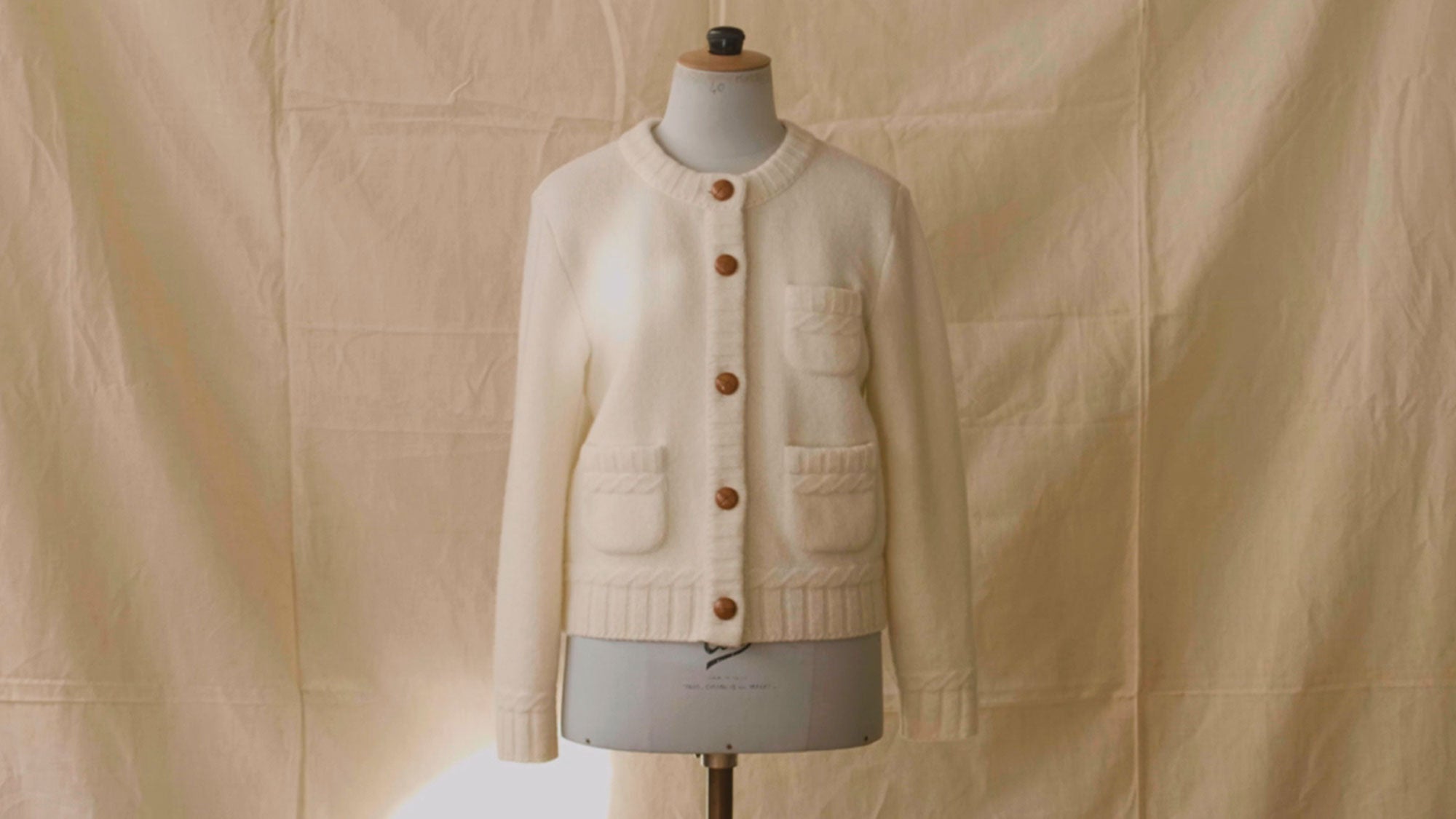 OUR ENGAGEMENTS
Local economy
The short circuit, the secret of quality.
At Devernois, we attach great importance to the preservation of French know-how, and more particularly that of the Roanne area. This is how our knitwear is washed in a small workshop near our home, and a large part of our knitwear collection is assembled in Roanne, less than 5 kilometers from our historic headquarters. In other words, just a few steps!

But even if we like to make our Roanne neighbors work, we also sometimes go and knock on the door of other French craftsmen. This is particularly the case with one of our suppliers of French wool, grown near Arles and spun in one of the last 5 spinning mills in the country, in the Tarn. Ditto for some of our bags, made with French leather from a Graulhetoise factory.
98% of our contractors are French and European and have been working with us for over 10 years.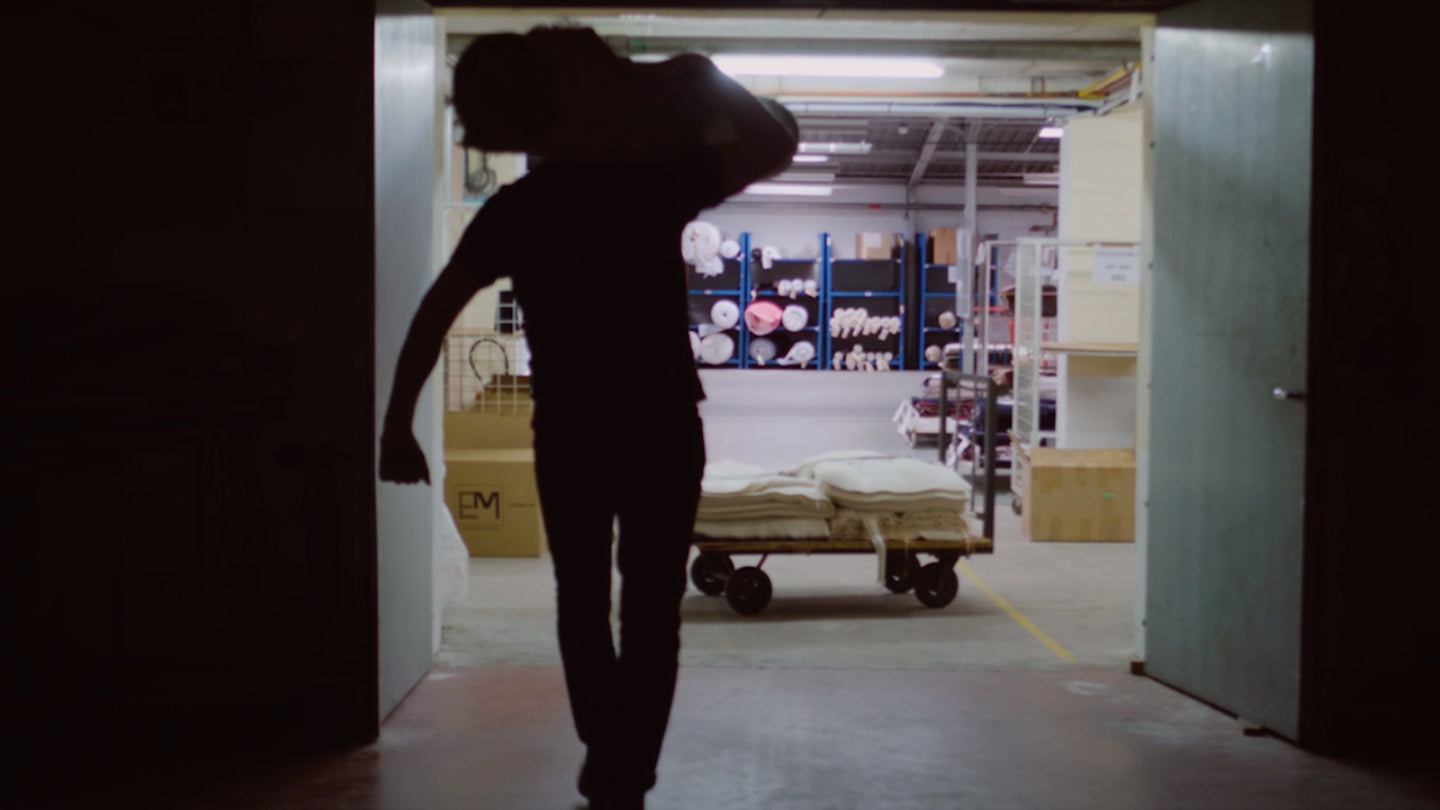 OUR ENGAGEMENTS
Historical European partners
We are not perfect, but we try day after day to find the best compromise between quality and fair price, even if that means looking beyond our borders. But not very far, since it is mainly in Europe that we choose our best suppliers, some of whom have sometimes accompanied us for more than 20 years! Italy, Portugal, Germany, Hungary or even Bulgaria, neighboring countries that host the best craftsmen. This is how we offer you 100% Italian jewelry, Portuguese shoes, or even blouses from the best Spanish workshops with whom we have been building a relationship of trust for decades.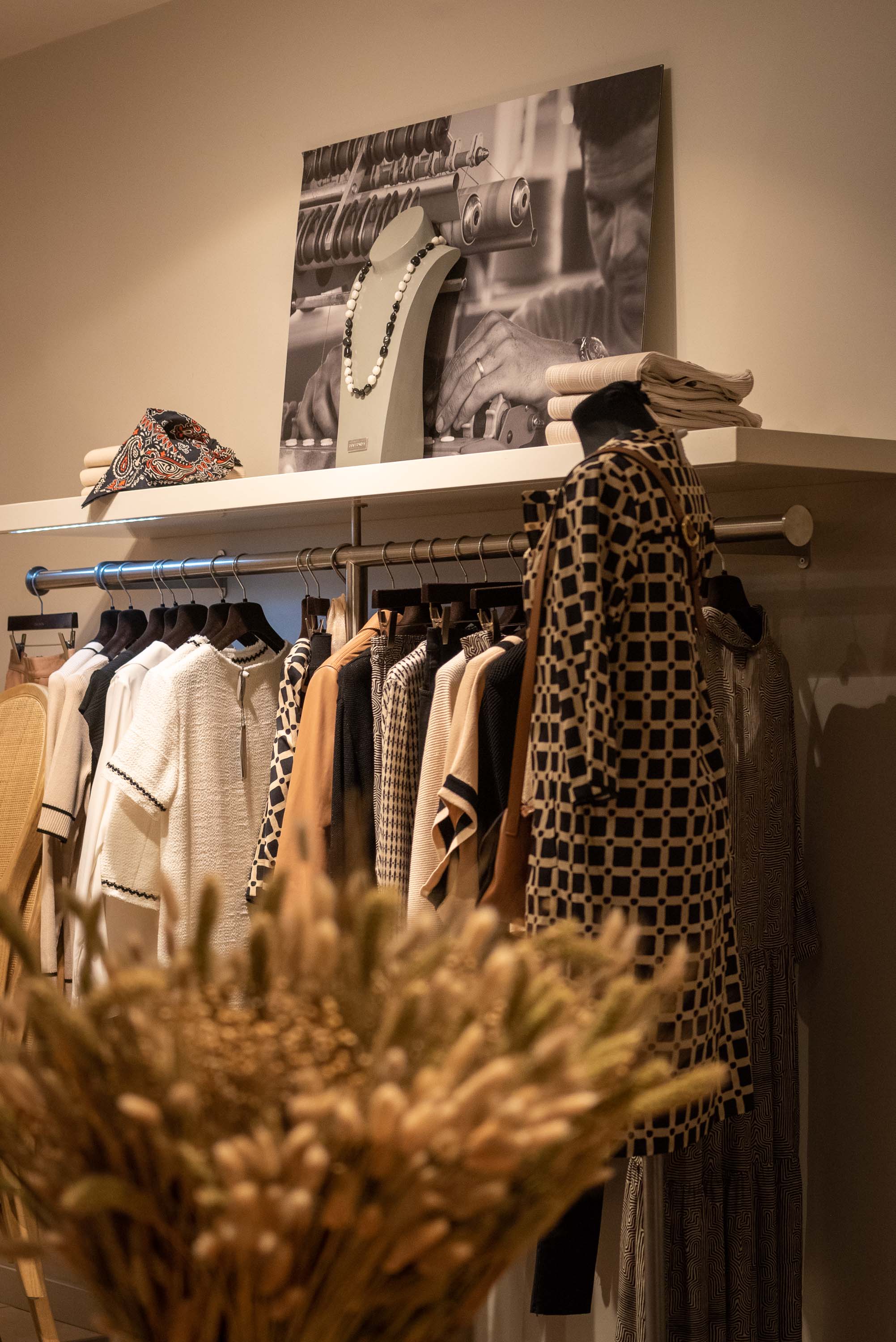 OUR ENGAGEMENTS
Impeccable service
Your satisfaction: our reward.
Your satisfaction has always been at the heart of our concerns. First of all, it is essential to understand your desires and your needs. Our teams in store as well as our customer service manager will always be there to advise you personally with heart and kindness. La Maison Devernois has its own quality department, each piece is carefully checked so that it meets your expectations perfectly.
If, despite all our efforts, a part does not suit you, you have 30 days to change your mind. Just go to the store with your receipt, or send us the part (if you made your purchase on the Internet). We then offer you a refund or a credit note, valid for 12 months. To learn more about our conditions, do not hesitate to consult our FAQ.
A question, a suggestion ?
Because Devernois is us, but above all you are, do not hesitate to send us your comments, ideas, suggestions and write to us at serviceclient@devernois.fr
You can follow us on Instagram .