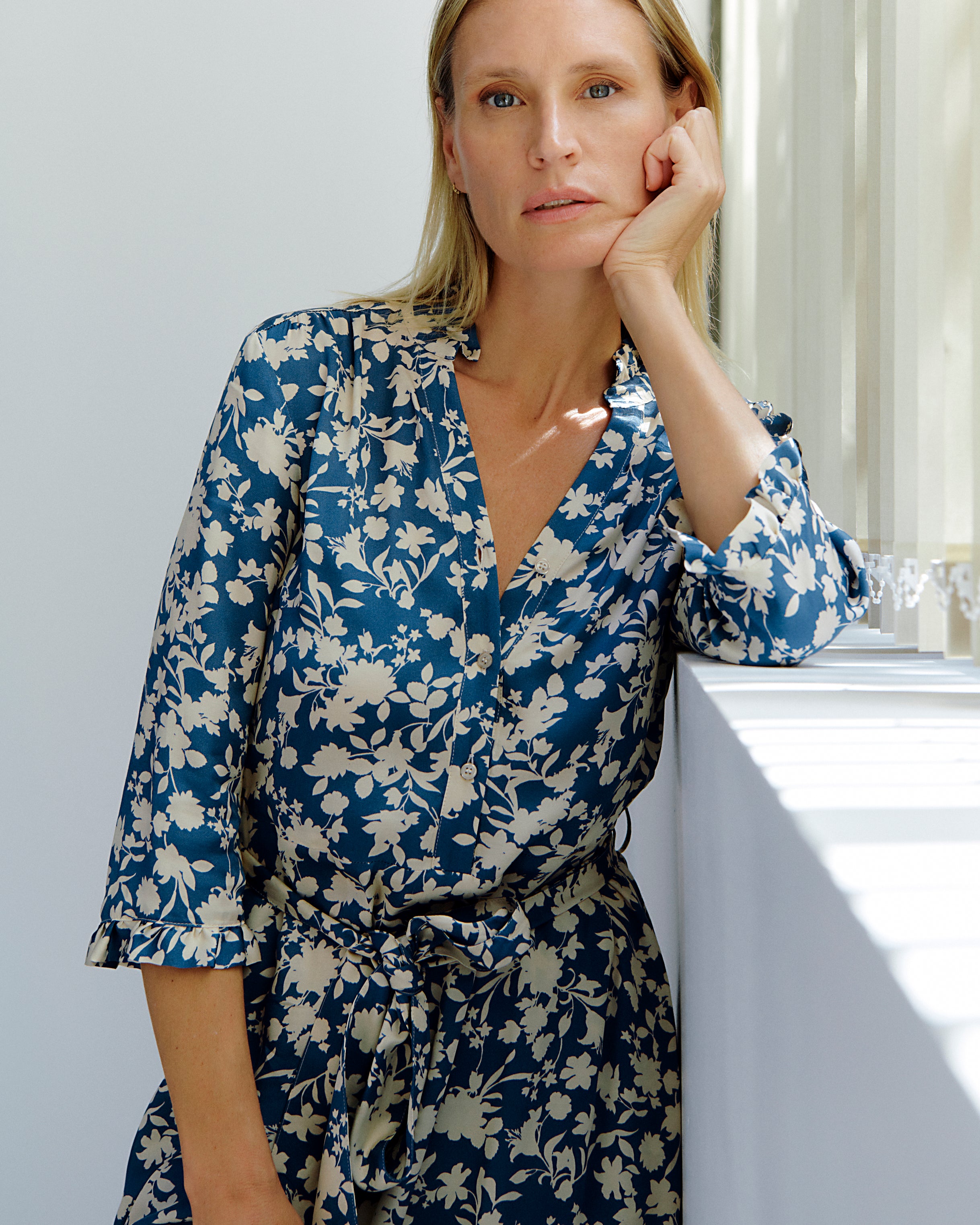 EDITORIAL
A modern and graphic line that plays with the codes of urban jeanswear in trompe l'oeil raw denim.
A gentle start to the season in a palette of slightly gray blue, in the colors of the ocean. Two-tone, tachist floral prints and the essential recolored animal skin rub shoulders with very feminine details with minimalist ruffles as a finish.
Very feminine casual-chic silhouettes, which enhance the first summer tans.
---
The excellence of historical know-how made in France.
Our French knitwear is always in the spotlight, right from the start of the season with a modern and graphic line, which plays with the codes of urban jeanswear. The lines are renewed, with trompe-l'oeil stitching and negative knitting which enhances the false simplicity of the models.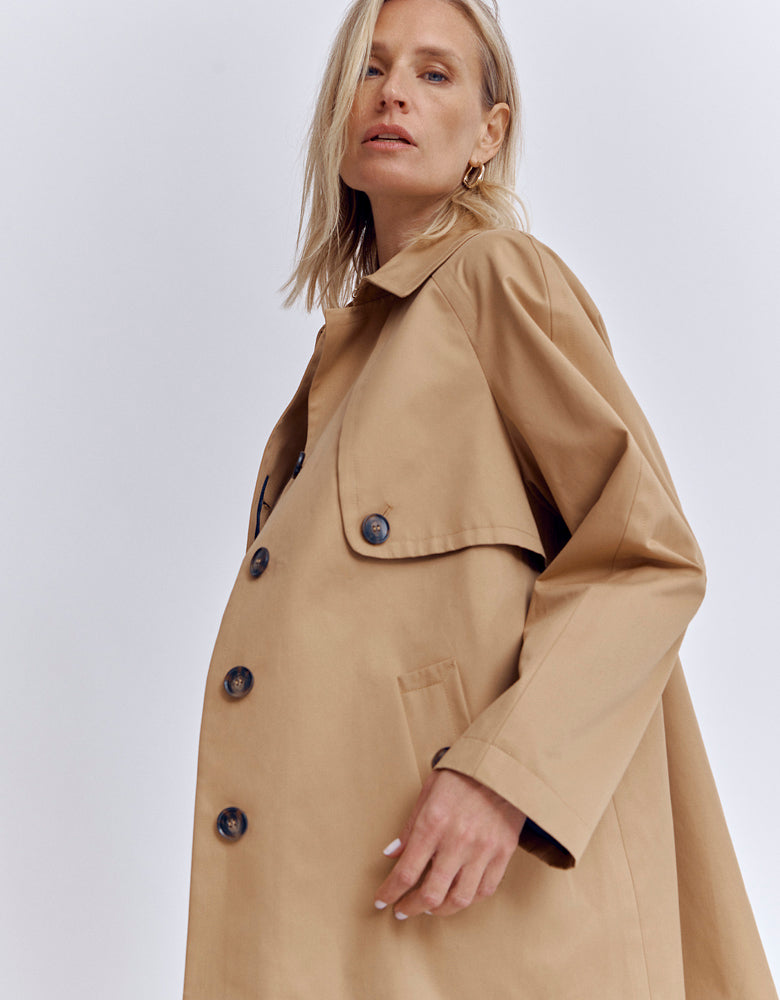 THE TRENCH COAT
Chic and easy to wear, it goes with all styles and all ages. You can wear it with jeans for a casual look or over a dress for a more chic style.
We chose a water-repellent cotton for our trench, so it does not absorb water but circulates air, it is very breathable. More comfort therefore, and no excessive heat.
To reinvent this classic piece, we added large peasant pockets and buttoned flaps. These flaps which protect the shoulders give it a lot of modernity.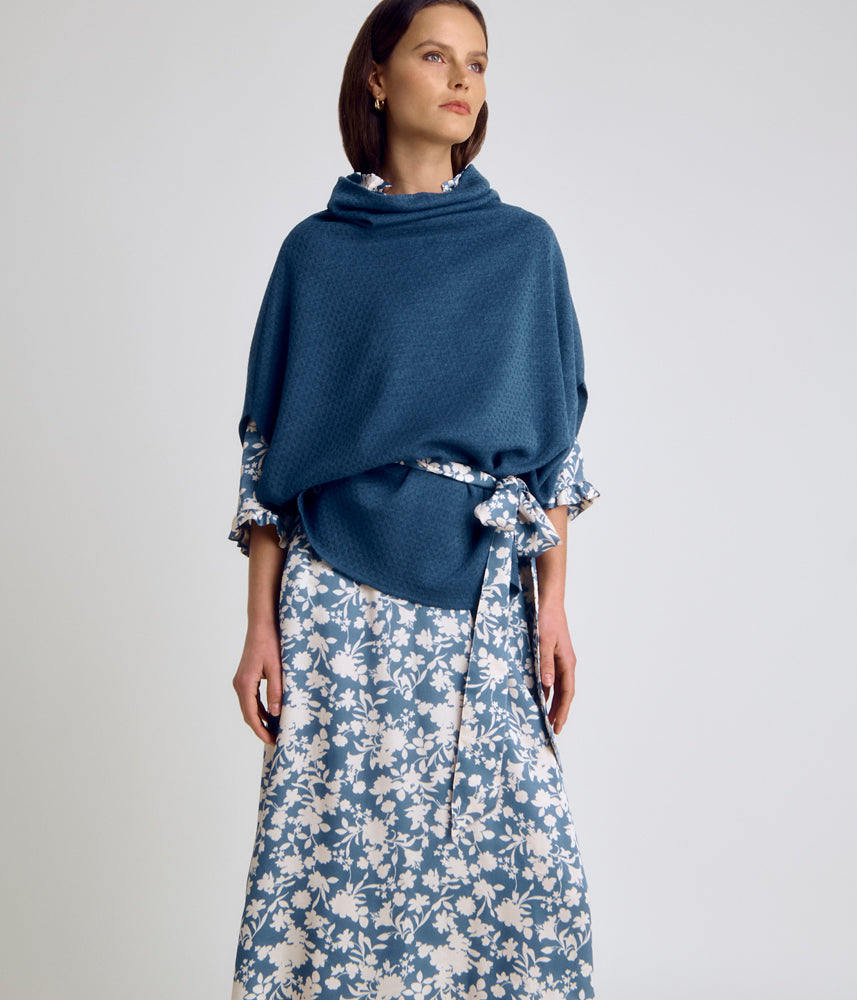 THE NEW CAPES
You loved it last winter in its navy blue color, our favorite GLOIRE cape is getting a makeover this season in 2 new colors, and still entirely made in France.
A cape knitted in our Roanne workshops in certified merino wool yarn. Merino wool ensures absolute comfort: it is soft, supple and very resistant. It is also ecological and thermoregulatory.
A slightly oversized cut for maximum comfort. A high collar to keep you warm long into the season.