Back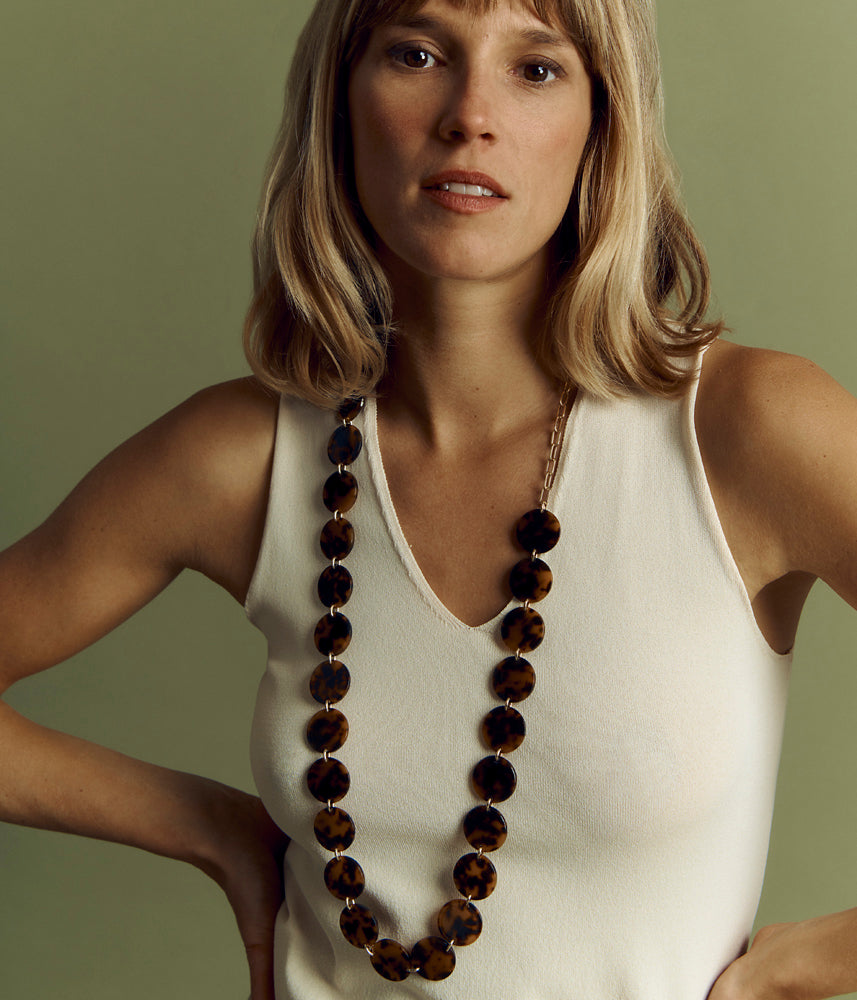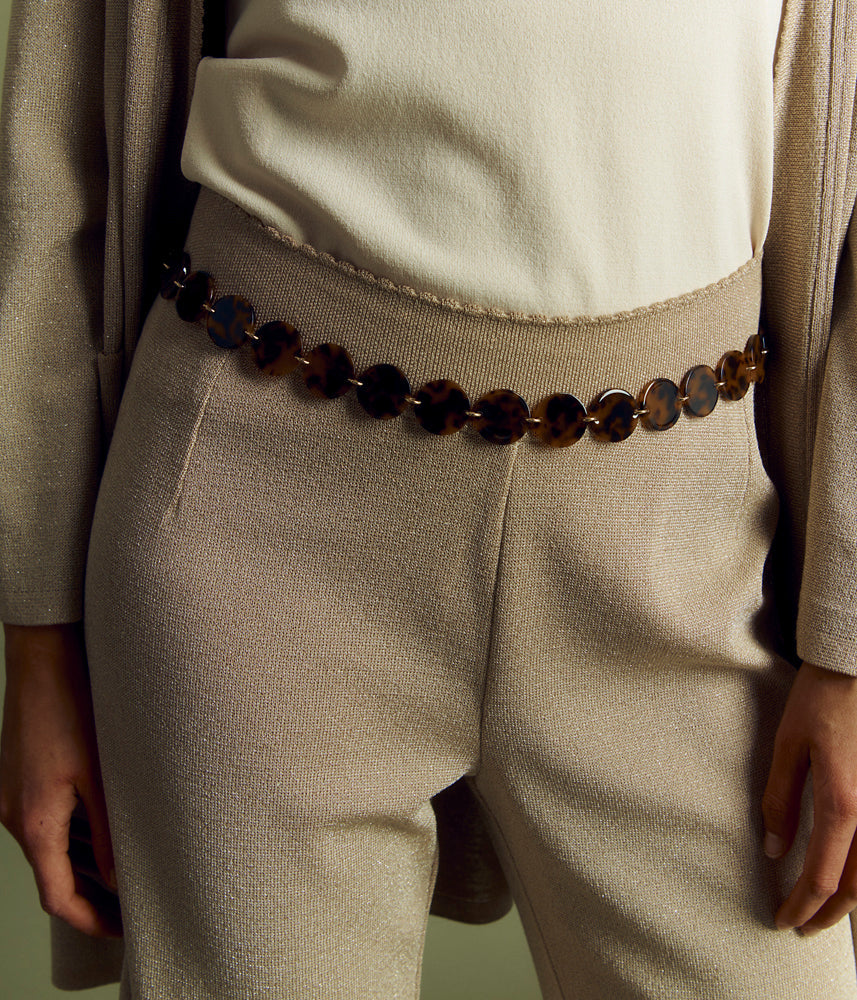 Necklace/Belt Tortoiseshell
Tortoiseshell
KYOTO/85339/545/1
Delivery :
2 to 7 days depending on available stock
Long necklace/belt with scales-style medallions.
- Hybrid necklace that can also be worn as a belt
- Tortoiseshell printed acetate medallions
- Golden metal chain with a snap hook
---
---
An extra 10% off for the purchase of 2 items or more !
Take advantage of an additional 10% for the purchase of 2 pieces or more with the code BLACK10
Interview
Washing prohibited
Laundering prohibited
Tumble dryer prohibited
Ironing prohibited
Dry cleaning prohibited

Customers' opinion
We have not yet collected any opinions on this piece. Be the first !